About Us - Why our Pre K Program is OUTSTANDING!
At the 8-Point Learning Program Preschool we offer early education that stimulates intellectual curiosity by providing students with FUN ways to explore, question, and ultimately learn about the world around them.
How our Bucks County Preschool Program Began
The 8 Point Learning Program is under the direction of Debra Sparks Allison who holds a BA in Psychology, a Masters Degree in Education, is a former ballerina, a mother, and grandmother. She has run three successful dance studios over the course of 38 years, taught at the college level as an adjunct professor and owned and directed a non-profit, 501c3 Ballet Company.
Ms. Debra explains, "I was motivated initially by my granddaughter Devlin's preschool program.  It offered little (or no) study in the arts and a limited emphasis on children of the world and cultured similarities and differences. With this in mind, I began thinking of how I could provide these, along with the commonly found curriculum in the traditional preschool setting. Then the pandemic hit and many families were looking for alternative pre k options for their children in a safe and healthy environment. This is what our 8-step program provides."
What makes our Pre K Program the BEST!
Our small 4 to 1 student to teacher ratio allows for the individual attention often needed by a child to successfully grasp a concept or complete a task.  All children learn at different rates and our student/teacher ratio allows us the flexibility to step in and give extra support so that students can ultimately accomplish a goal on their own.  Sometimes it just takes a little extra encouragement or instruction to nudge a child to successfully accomplish a task independently.  Over time, these little successes help build a confident and capable child.  We want our students to graduate from the program with an exceptional foundation for kindergarten. 
Student Progress Reports
Student progress is measured regularly, and report cards are given out at the end of each session.  We believe that preschool education is the crucial foundation for a good experience in kindergarten and beyond, and we are focused on ensuring that students progress and meet milestones both socially and academically.
Field Trips and Special Visitors
The 8-Point learning Program offers field trips to local farms and parks, outings to local restaurants, seasonal celebrations, and lessons from visiting professionals.  We watched our own baby chicks grow day by day in the classroom and later took a field trip to the farm that adopted them and saw how big they had grown!
More about the Best Pre K in Newtown
We believe that our innovative pre k program is something special!
We strive to be a safe haven that your children joyfully come to and from which they don't want to leave!  Learn more about our program by scheduling an appointment to visit!
View the gallery for videos and photos that show what we've been up to!  VIEW THE GALLERY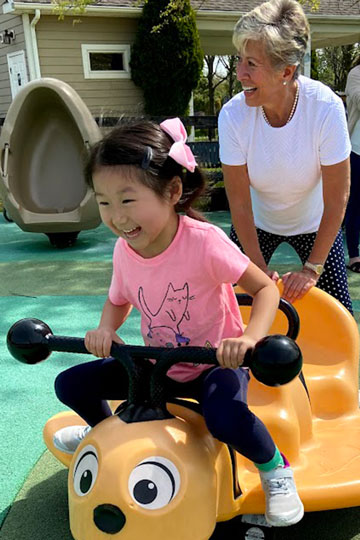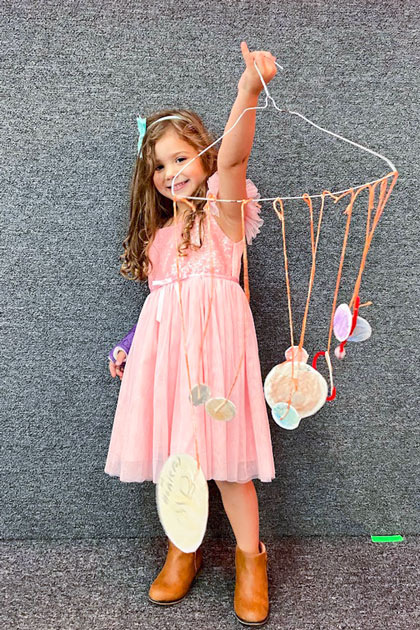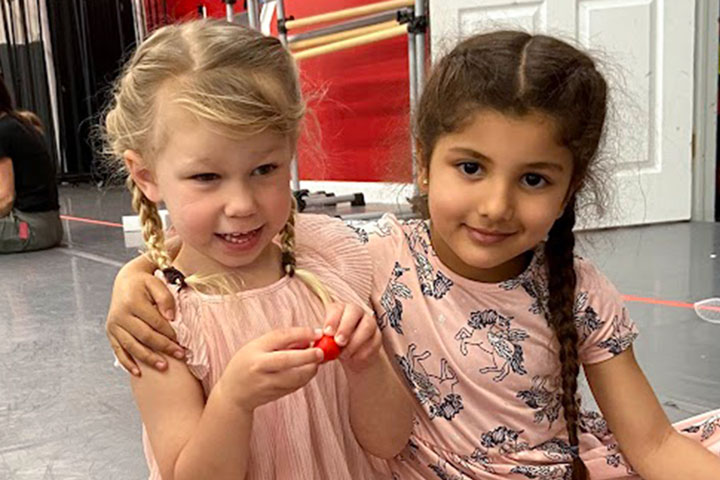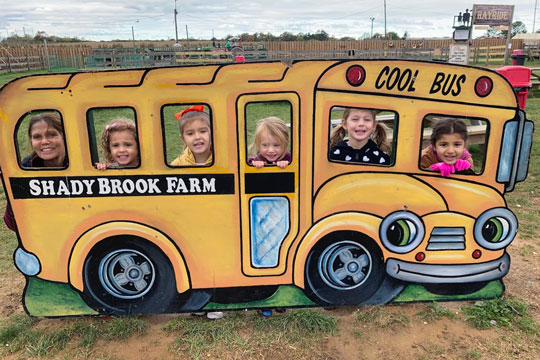 Contact The 8 Point Learning Program in Newtown Bucks County (215) 579-5678
The 8-Point Learning Program Preschool, Located in the Council Rock School District in Newtown Bucks County, PA 18940, offers a fun and caring early education program with a small student to teacher ratio. Students come from Newtown, Yardley, Ivyland, Upper Makefield, Lower Makefield, Langhorne, Richboro, Holland, Churchville, and surrounding areas. Come in for a tour and find out what makes us special!