The 8 Point Learning Program Preschool
The 8-Point Learning Program Preschool in Newtown PA provides a perfect combination of learning and fun.  Students are encouraged to express their uniqueness in a caring and nurturing environment.  Our teachers provide students with endless possibilities for success in both academics and the arts, building the skills and confidence needed for kindergarten and beyond.   
Our preschool serves the communities of Newtown, Richboro, Yardley, Holland, Langhorne, and more.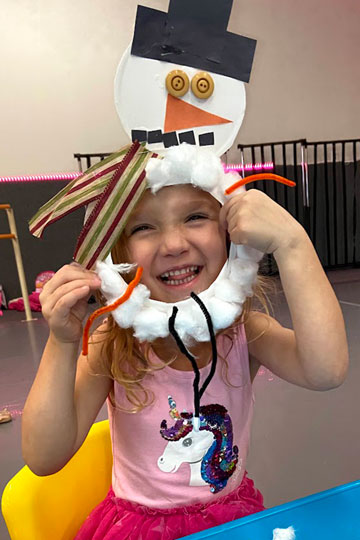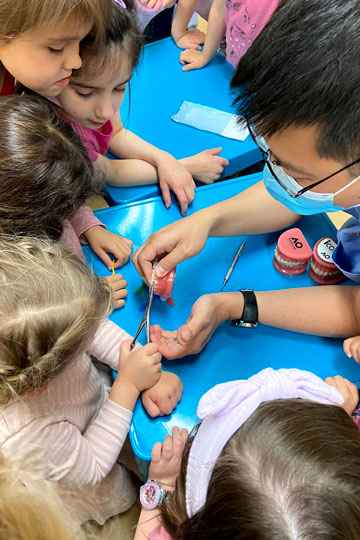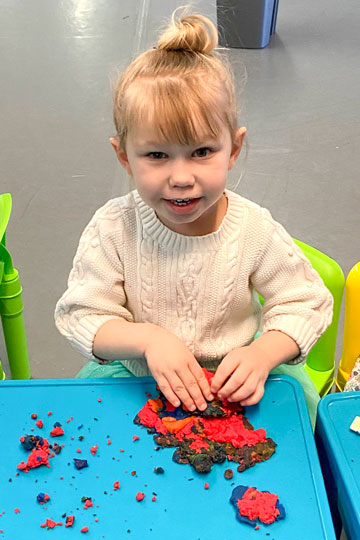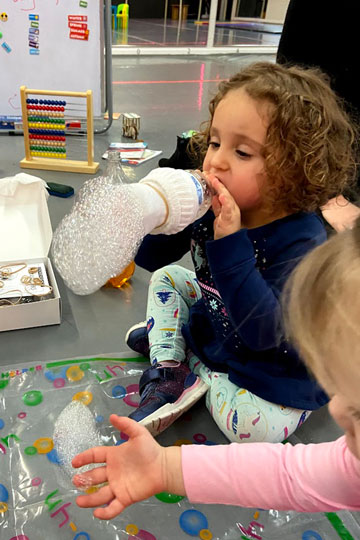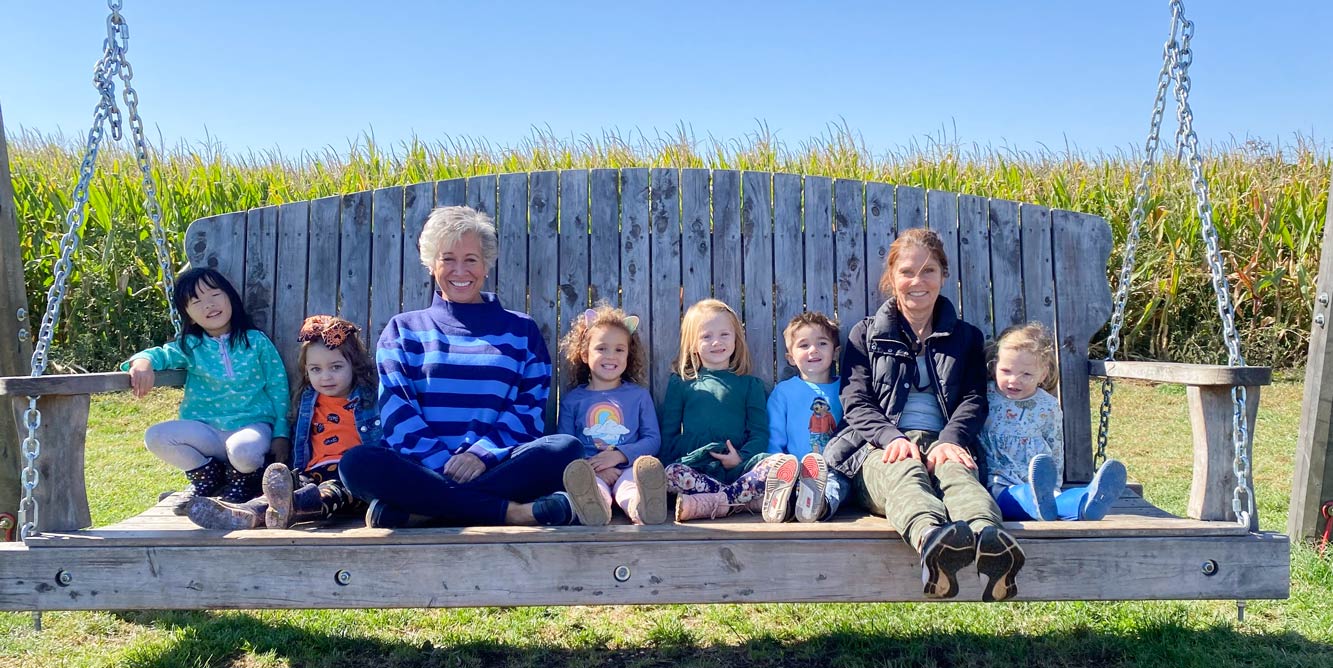 -2024
There are openings for our 2023-2024 school year!
Our preschool program is designed for ages 2.5 to 5 years

Mondays, Wednesdays, and Fridays from 9:30am-12:30pm
Optional extension for dance and acrobatics offered from 12:30pm -1:15pm after school!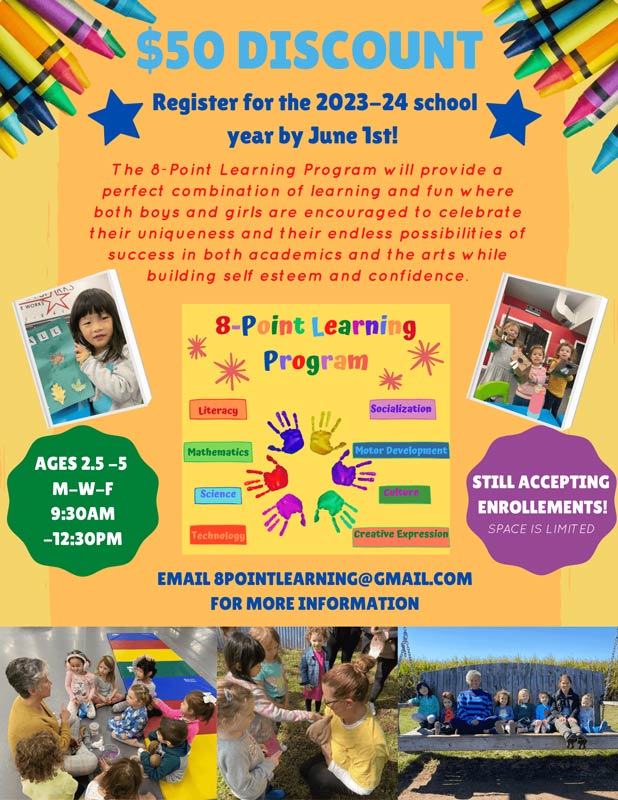 Facilities
Located in beautiful Newtown Borough, Bucks County, our facility has plenty of room for playing, dancing, and learning. 
Newsletters
The 8-Point Learning Program Preschool  monthly newsletter will keep you up to date.  CLICK HERE TO VIEW. 
2 Sessions
Session 1: Sep 11th- Dec 15th 2023
Monday, Wednesday, Friday
9:30AM-12:30 PM
Session 2: Jan 3rd- May 17th 2024
We strive to make every school day a vibrant and productive learning experience mixed up with a whole lot of fun!! 
Our belief is that if you expect more you get more. The innovative curriculum of the 8-Point Learning Program Preschool provides students with a stimulating environment that encourages intellectual curiosity and academic success. 
Our emphasis on self expression through the arts strengthens social and physical skills and helps build confidence.   CLICK HERE to view our testimonials to see why parents think the 8-Point Learning Program Preschool is so very special!
The 8 Point Learning Preschool Curriculum
Literacy
Letter sounds, books, story making, imaginative storytelling,
drama based plot study
Mathematics
Number concepts, comparing, classifying, measuring,
adding, subtracting
Science
Weather, biology basics/basic anatomy, physical characteristics/human traits, experimentation, basic astronomy
Technology
  Tablets, computers, I pads
Socialization
Group activities, team work, sharing, turn-taking,
friendship, social inclusion
Fine and Gross Motor Skills
Crafts, finger projects, art projects, athletics, ball handling,
coordination and balance
Culture
Geography, children of the world, cultural comparisons, language, French and Spanish language introduction
Creative Expression
Acting/Drama, music, voice, yoga, dance, acrobatics, tumbling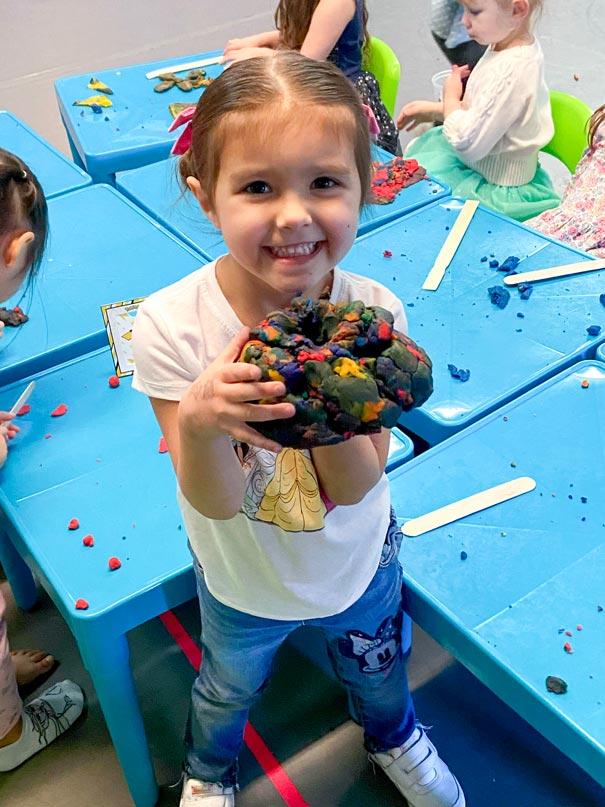 Fun Times – Check us Out!
What Our Families are Saying
I sent my daughter, Devlin, to The 8 Point Program for two years when she was 4 and 5 years of age.  Devlin learned more in this time than I ever could have imagined!  She was afforded experiences daily in experimentation including chemistry, physics, biology and more. Imagine a child so young with hands-on science and understanding the Scientific Method!  She can add, subtract and even multiply in this math program.  She can read, write and creatively express in stories.  She can speak in basic French.  And although there is so much more academically achieved, Devlin learned about manners, kindness, sharing, friendship and acceptance.  This program is exceptional in every way and has prepared my child for an easy transition into kindergarten.

Tamara Golden
8 Point Learning was a fabulous first year of school experience for my daughter especially after being a Covid baby/toddler. The teachers truly care and take time to get to know each student and their personalities and even incorporate their favorite things into lesson plans! My daughter is shy and they have taken time to respect that but also help her come out of her shell. The amount of individualized attention in this small class setting is a huge strength of the program while also still giving kids the socialization needed at this age. The kids do lots of movement based learning too so they aren't just sitting all class. My daughter also stays for the optional add on dance and Acro classes after which she loves. Her learning to "memorize" a longer string of movements is a great skill to add at this age. My daughter has learned so much and I know will be truly prepared for a lifetime love of learning thanks to Miss

Debra

and Miss Caroline! We love it so much and she will be joining for current year too and get to be the "bigger" kid to help the newer students adjust. I can't recommend the program enough and am so excited for the year ahead! – Pamela Larin
I can not say enough wonderful things about this program! I have a medically needy daughter and finding preschool programs for her was daunting. Miss

Debra

and
Miss Caroline were amazing with my daughter. I loved the smaller setting, the hands on learning as well as the option to add dance classes after preschool time. My daughter made great friends and loved her teachers dearly!
  Nicole Wesner-Kissinger
Dear Miss. Deb,
Thank
you
so much for all the updates. We are so proud of Liana too.  Although it is just four months, we also notice Liana's progress in a lot of ways.
Thank
you
, and 
Thank
all of the teachers's hard work to make this happen. It is really appreciated. This is the best preschool I have ever met. All teachers are super nice and care about kids. I think this is why Liana always wants to go to school and enjoys her time in the school. Next year, we will definitely return to the school.
Cathy Zhao
Blakely loves school and is so excited to come each day. Thank you for providing such a wonderful program for our daughter! – Gabrielle Nader
I first want to thank you for this program that you've created! Mia is so happy to go to school each week and comes home excited to share with me what she has learned or made at school. This makes me so happy 🙂 Although she enjoyed her class last year, I can see her enthusiasm about learning in your program! I feel completely comfortable and safe with the safety rules you have in place. I love that it is a small class too. It's been such a blessing during this pandemic. – Natalie Cardi
Contact The 8 Point Learning Program Preschool in Newtown PA (215) 579-5678
The 8-Point Learning Program Preschool, Located in Newtown Bucks County, PA 18940, offers a fun and caring preschool program with a small student to teacher ratio. Students come from Newtown, Yardley, Ivyland, Upper Makefield, Lower Makefield, Langhorne, Richboro, Holland, Churchville, and surrounding areas. Come in for a tour and find out what makes us special!